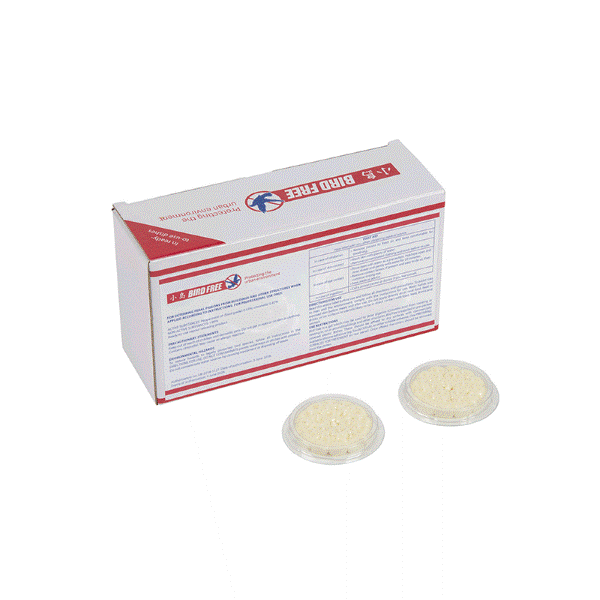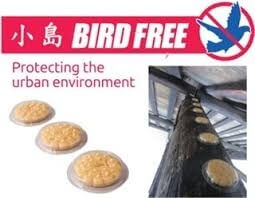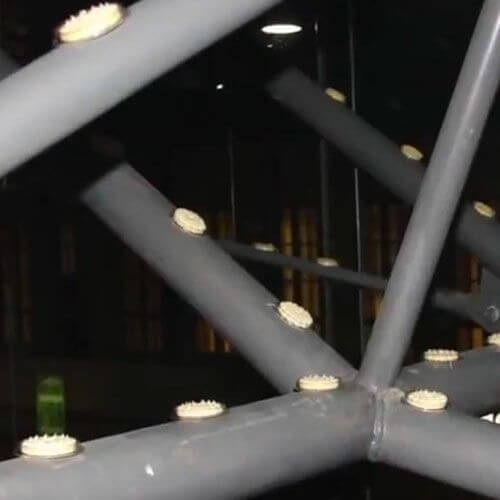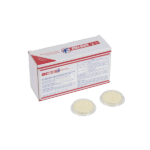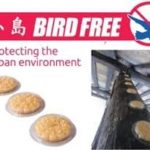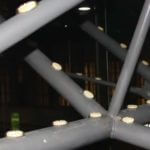 Bird Free Gel ready to use dishes (Pack of 15)
£45.90 – £51.94 including VAT
Description
Data Sheets
Delivery
Reviews
Description
Non-Toxic
Ready to use dishes

Low profile so is discreet
Newly approved HSE for pigeons only
Bird Free is used to deter feral pigeons from roosting or nesting on buildings and structures.
For effective installation all surfaces within area must be thoroughly cleaned and free from organic and faecal matter to include removal of nesting. Efficacy will be enhanced by treating cleaned areas with a fine mist spray of biocide eg PX-Ornikill.
Suitable adhesive and cleaning solution are available in related products.
Birds will completely desert a habitat, even one they have been using for years, once Bird Free has been applied.
Bird free gel is supplied in low-profile application dishes, only 8mm high and 65mm diameter. One of its distinct advantages is that it deters birds from landing even when these dishes are placed behind the leading edge of a parapet or ledge. This makes the dishes of Bird Free invisible from ground level, thus preserving the aesthetic appearance of the building, while at the same time keeping it clean.
Especially formulated to be durable, even in the most exposed locations, Bird Free is not adversely affected by extremes of temperature, nor by wind, rain or snow.
Left undisturbed, it will remain completely effective for at least two years after proper installation, even in the most exposed environment.
We are now offering a magnetic dish option above, ideal for metal beams for easy placement.
Spacing/Application Rates and site pressure application rates below for all birds based on a 6′ wide ledge:
High Pressure Site : 6 inches (15cm) will cover an approx 2m run
Medium Pressure Site: 8 inches (20cm) will cover an approx 3m run
Low Pressure Site : 10 inches (25cm) will cover an approx 3.5-4m run
More detailed Installation instructions are under Datasheets tab
FREE Delivery for orders over £150 (ex VAT- UK Mainland only)
Royal Mail 2nd Class*

2 -5 days


£3.44

Royal Mail Tracked 24


1-2 days


£4.99

DPD


Next Working Day**

Order by 4pm Mon-Fri

£5.99

DPD

Next Working Day (Pre 12pm)


Order by 4pm Mon-Fri

£18.60

Saturday & Sunday Delivery

Specific day delivery

Book before 4pm Friday

£15.54
* Quantities of liquids and aerosols cannot go by post  (Even though you may get through the cart with it!).
 

COURIER

(Inc. NORTHERN IRELAND)

2 days


£18.60